SynthJacker for iOS and iPadOS
SynthJacker automatically plays back a MIDI sequence with the notes and velocities you specify, and records the result. It then slices the audio into individual samples, ready to import into an iOS sampler like VirSyn AudioLayer.
SynthJacker also writes an SFZ file with the regions and their root keys. You will find the results in the iOS Files app, in the SynthJacker folder.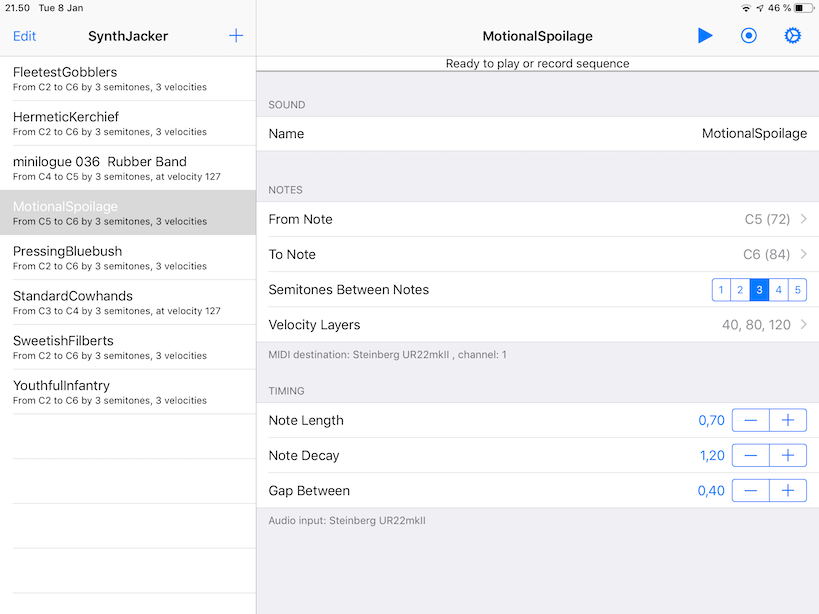 You will need a compatible audio interface with MIDI connectivity. Use the Apple Lightning to USB Adapter or the USB Camera Connection Kit to connect the audio interface to your iPad as necessary. Connect the MIDI IN of your synth to the MIDI OUT of your interface, then connect the line out of your synth to an audio input. Select the appropriate ports from the Settings screen of SynthJacker.
SynthJacker is available on the App Store in selected countries.

Watch the demo video on YouTube:
Read the User Manual
We heard you like PDFs, so there's also a PDF manual.